Bank Robbed by Sundance Kid
A plaque on this building in Red Lodge, Montana says:
Foiled Bank Robbery Site
On September 18, 1897, the Sundance Kid (Harry Longbaugh),
Kid Curry and others of the "Wild Bunch" rode into Red
Lodge after escaping from jail in Bell Fourche, S.D.,
and announced their intention of making an
unauthorized withdrawal from the Carbon County
Bank. The botched the job and sherriff John Dunn
rode off in hot pursuit. After an 80-mile chase,
he and his posse captured them near Lavina.
The robbers were returned to the Deadwood, S.D.
jail, where they again escaped.
Mrs. Pollard said that this building was not built until 1899 and that the Carbon County bank was housed in the Pollard Hotel at the time of the robbery.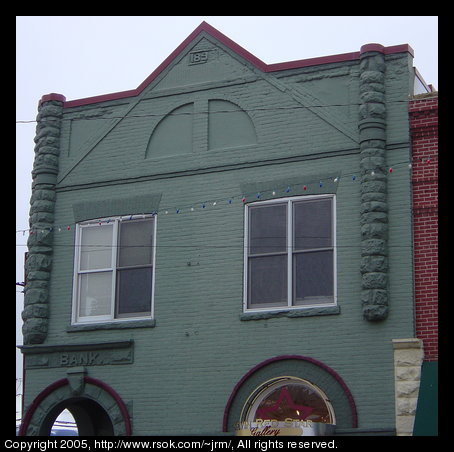 Copyright 2005, John Moyer http://www.rsok.com/~jrm/